165 Halsey Street has been providing tier-1 data center and colocation services for almost two decades. Over the years, some of the largest names in the technology, finance, medical, education, content, and government industries have turned to us for their connectivity needs.
So, what's our secret? We've built one of the finest facilities in the country, strategically located on the outskirts of the New York Metropolitan area in Newark, NJ. Below are some of the key specs that set us apart from other data centers:
Seven Distinct & Redundant Points of Entry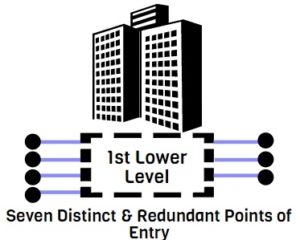 165 Halsey Street offers seven distinct points of entry for fiber. This is critical because it provides an extremely high level of redundancy that safeguard against outages; keeping data center services up-and-running at all times. If a particular fiber line has an outage, there are six other entry points into our building that ensure our data center is connected at all times.
---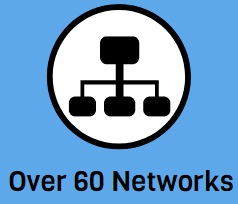 Connectivity
165 Halsey Street is home to more than 60 prominent network operators, allowing you to access the connections you need. What's more, 165 Halsey Street does not charge "cross-connect" fees, and guarantees a 48-hour turnaround for the implementation of a cross-connect request, allowing customers to get the highest value out of their colocation services.
Take a look at the growing list of networks you can gain access to at 165 Halsey Street.
---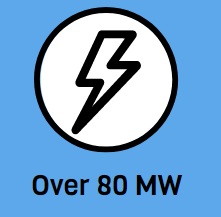 Power
Without the appropriate level of power, none of this is possible! 165 Halsey Street draws power from its nine power vaults located securely in the building's basement. The building offers over 80 mW of power
---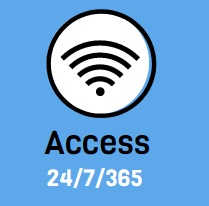 Access
165 Halsey Street was built on a company-wide commitment to provide quality datacenter, telcom and colocation space with a personal touch. The owners of the building also own the colocation business, meaning there is no bureaucracy or "re-tape" to delay customer requests. Our team is available 24/7/365.
Click here to learn more about our remote hands capabilities.
---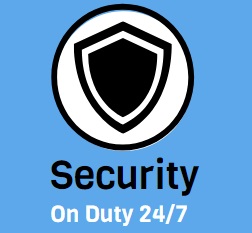 Security
Last, but far from least, 165 Halsey Street employs an on-duty 24/7/365 security staff. All building perimeter points are secured by state-of-the-art alarm systems and tenants are able to control access to their floors with card key access.
---
But that's not all! View our infrastructure infographic to learn about our entire data center specs list.