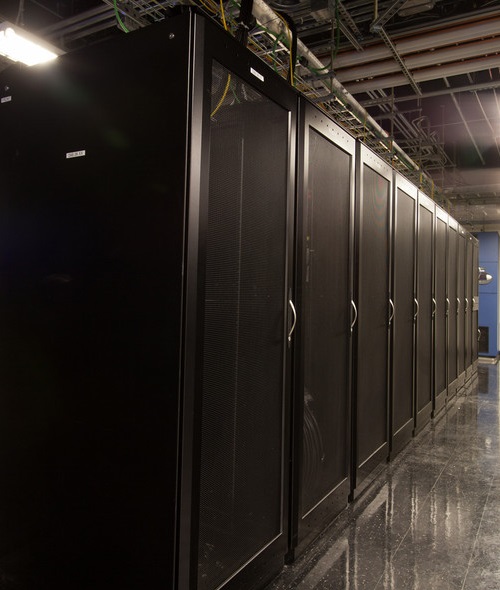 165 Halsey Street is proud to offer remote hands assistance to its customers. Our qualified technicians are always available to verify power status, do routine maintenance, reconnect equipment, diagnose issues, and more. 
Availability and uptime are crucial to business. Our Remote Hands services include rack and stack, troubleshooting, monitoring, and maintenance for your colocated infrastructure. Our remote hands team acts as an extension of your internal IT team. We strive to keep you up and running in our colocation facility so that you can get back to business.
Let us free up your team and grant you peace of mind! We are here to help you support your customers.
Remote Hands Pricing
Monday to Friday (6:00 am – 6:00 pm) – $135 per hour (Billed at a 1 hour minimum) Excluding holidays

Monday to Friday (6:00 pm – 11:00 pm) – $188 per hour (Billed at 1 hour minimum) Excluding holidays

All other times – $188 per hour (Billed at a 4 hour minimum)
165 Halsey Street Customer Information
Any 165 Halsey Colocation (Meet Me Room) requests can be submitted via operations@165halsey.com during normal business hours.

A remote hands ticket can be opened with staff if a customer has an issue outside of normal business hours. This can be done by calling our designated on-call employee at 201-540-8941.
Remote Hands Service Facts
If possible, customers are encouraged to schedule remote hands service ahead of time.

Any materials needed to complete the ticket will be added to the customer bill.

165 Halsey Street does not stock all necessary materials. Please have spares available in your cabinet/cage if you plan on using our remote hands service regularly.

165 Halsey Street customers have the option to troubleshoot any issues that exist in their cage/cabinet such as cables, modules, panels etc.

MHUR assigned contractors and Meet Me Room staff are the only people authorized to work at the centralized cross connect location. If there is an issue with Intra-facility cables or cross connects inside the centralized location, Meet Me Room staff will troubleshoot under a remote hands ticket.

165 Halsey Street customers are responsible for all cabling in their cage/cabinet as well as the intra-facility fiber cable purchased that connects the customer's cage/cabinet to the Meet Me Point (this includes fiber, modules and panels).