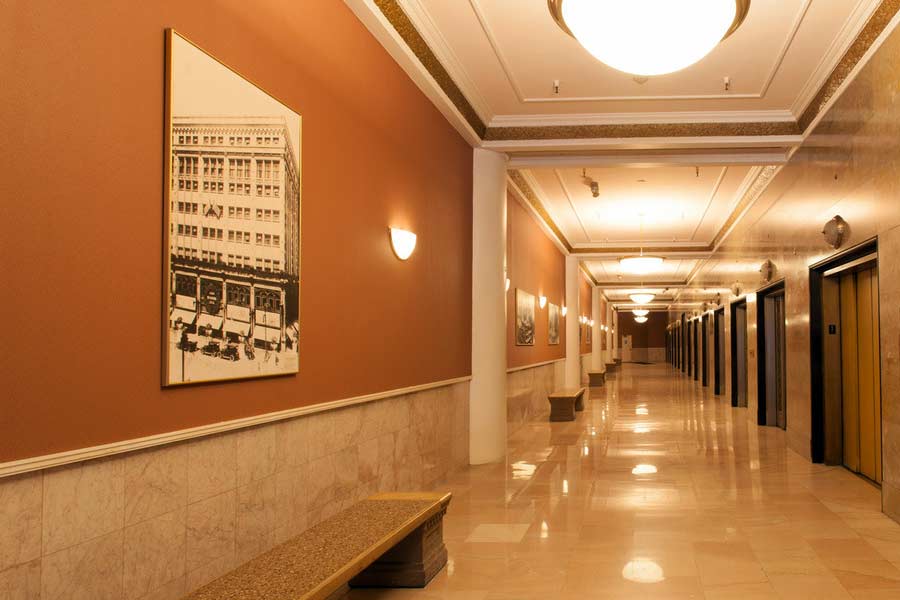 165 Halsey Street has a notable history as one of the premier telecommunications locations in the US. Like any successful entity in the telecom industry, the building has more than well adapted to the needs of its customers and to the telecom landscape throughout its existence.
Perfectly Designed and Adaptable for a Premium Data Center…
In 1996, 165 Halsey Street was 1.2M sq ft completely vacant department store (formerly Bamberger's) when it was purchased by a well capitalized and successful investment group.
Simultaneously, Tishman Real Estate Services had been engaged by MFS Intelenet, one of the original Competitive Local Exchange Carriers (CLECs) which grew out of the Telecommunications Act of 1996, deregulating the industry.  165 Halsey Street's proximity to an abundance of fiber providers, access to ample power and building intrinsics of large floor plates, heavy floor loads, good column spacing, tremendous riser capabilities, large open roof space for generators and cooling equipment and large basement areas for fuel tanks plus an accommodating ownership provided the perfect opportunity for MFS to locate a major switch facility onto an entire floor of over 87,500 sf.
Recognizing the opportunity that there would be more demand for a well designed and organized dedicated telecom/data center building, the ownership assembled a team consisting of Tishman Real Estate Services as development adviser and leasing and licensing agent.  Jaros Baum and Bolles (JB&B) as MEP consulting engineers, Tishman Construction as construction manager, Aschettino as structural engineer and Rosenbaum Design Group as architect.  This same team has been working continuously on the building for over 24 years and has overseen the design, construction, leasing and licensing of the entire building.
In 2000, the building's first Meet me Room was created to accommodate the interconnection needs of the Telecom tenancies.  This has since morphed into a first class, full service colocation business called 165 Halsey Colocation of over 360,000 sq ft.