ExteNet Systems, a leading provider of converged communications infrastructure enabling advanced cellular, wireless and broadband connectivity across urban and rural America; and Planet Networks, a premier managed technology and infrastructure solutions provider, have joined the 165 Halsey Street data center facility family.
When ExteNet Systems was faced with who to choose as its colocation provider to efficiently and effectively operate multi-carrier (neutral host) and multi-technology distributed networks, it was an easy choice to select 165 Halsey Street. As a colocation provider, 165 Halsey Street is able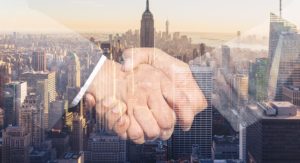 to ensure that ExteNet's multiple wireless service providers (WSPs) can carry out their 3G and 4G LTE wireless voice and data services.
Furthermore, Planet Networks provides managed technology and infrastructure solutions. In order to enable its clients to grow and thrive while minimizing risk, the right colocation provider was a must.
Thank you ExteNet Systems and Planet Networks for choosing 165 Halsey Street!
At 165 Halsey Street, we exceed our companies' colocation and infrastructure needs, offering no monthly recurring cross connect fees between customers, allowing safe, convenient and affordable interconnection.
For more information about 165 Halsey Street, visit www.165halsey.com or take the video tour.