In previous blogs we've uncovered the importance and impact of our data driven society. Today, we are ushering in Artificial Intelligence (AI) and machine learning and how both will have roles in engulfing our data driven future.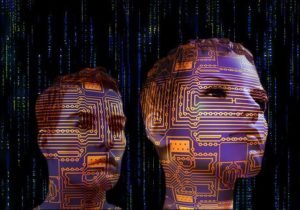 The textbook description, according to Encyclopedia Britannica, defines AI as, "the ability of a digital computer or computer-controlled robot to perform tasks commonly associated with intelligent beings. The term is frequently applied to the project of developing systems endowed with the intellectual processes characteristic of humans, such as the ability to reason, discover meaning, generalize, or learn from past experience." Furthermore, a Spiceworks survey reported that 29% of the companies have adopted IoT, 18% adopted VR and 13% have adopted AI. It is expected that adoption rates will jump to 48%, 32% and 30% for IoT, VR and AI in the coming year. As AI becomes more widely accepted and used, it will bring an increase for cloud computing and data center capacity. Let's take a look at the various use cases of AI below.
Cybersecurity
Machine learning is poised to greatly affect the rate at which attacks can be addressed more rapidly than that capable of a human. With the amount of data that's spiraling around us everyday and the constant growth of data center networks, human hands will not always be able to keep up with security threats.
Smart Homes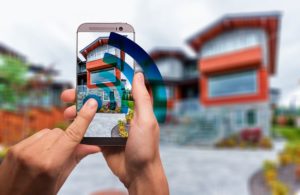 Everything from having your coffee perfectly brewed to a stocked fridge and heating and cooling at the perfect temperature, AI and machine learning will become the backbone to your household. As smart devices become more of the norm, there will be a new era of comfort, all powered by artificial intelligence.
Autonomous Vehicles
According to MarketsandMarkets, "the automotive artificial intelligence (AI) market is expected to be valued at USD 782.9 Million in 2017 and is expected to reach USD 10,573.3 Million by 2025, at a CAGR of 38.46% between 2017 and 2025." Furthermore, an IHS Automotive Electronics Roadmap Report, points out that there will be two main growth categories:
Infotainment human-machine interface, including speech recognition, gesture recognition (including handwriting recognition), eye tracking and driver monitoring, virtual assistance and natural language interfaces.
ADAS and autonomous vehicles, including camera-based machine vision systems, radar-based detection units, driver condition evaluation, and sensor fusion engine control units (ECU).
It's clear that AI is leading the way when it comes to autonomous driving. We may be close to a future where there is no need for a steering wheel, brakes and more.
165 Halsey Street is excited to see where AI will end up, both in business and in our everyday lives.
Make sure you're following 165 Halsey Street on Twitter and LinkedIn for all company updates, including when new blogs are posted.