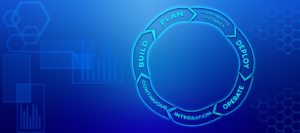 Last month, we released a new e-book, "The Data Center in 2018: New Technologies and Trends," and it is available for download now.
We're kicking off a six-part blog series highlighting aspects of the e-book, and the first one starts with DataOps, a big trend for 2018 that is gaining traction, especially within large enterprises. A play on the name DevOps, the practice refers to the integration of software development ("dev") and operations ("ops"). But, while sharing some of the goals of DevOps, DataOps is distinct and indicative of some of the major shifts we are observing today.
Tamr, a data unification company's blogger, Andy Palmer defines DataOps as: a data management method that emphasizes communication, collaboration, integration, automation and measurement of cooperation between data engineers, data scientists and other data professionals.
Want to learn more on this and other hot 2018 data center trends and technologies? Download our newest e-book today.