What do you use when you need to support the ever growing number of web connected devices? Multi-access edge computing (MEC), of course.
MEC transforms the topology and architecture of mobile networks from communication networks to actual application platforms for services. Furthermore, MEC uses an edge server in order to process tasks closer to the end user versus having to be forwarded to the cloud.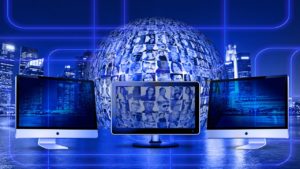 At 165 Halsey Street, we recognize the importance of the role that MEC plays in supporting IoT devices. According to Ian Hood (IH), chief architect, global service providers at Red Hat, the MEC revolution will expand the number of places where data center technologies are deployed. As such, data center operators focus on developing their infrastructure/environments as code, to enable them to operationalize hybrid cloud. These types of approaches help data center operators to offer "always-on" services and applications for on-demand usage by customers.
Learn more about this and other 2018 data center trends and technologies in our latest e-book!