You're a business located in or around the New York- New Jersey metropolitan area and you're trying to determine a location/ provider for colocation services. Chances are, you've wondered what the benefits are to colocating within the confines of New York-proper, but have you considered looking into New Jersey-based colocation facilities?
Below is a summary of an article authored by 165 Halsey Street in the Data Center Journal that outlines the benefits of colocating in New Jersey. To read the full argument in favor of New Jersey-based colocation, please click here.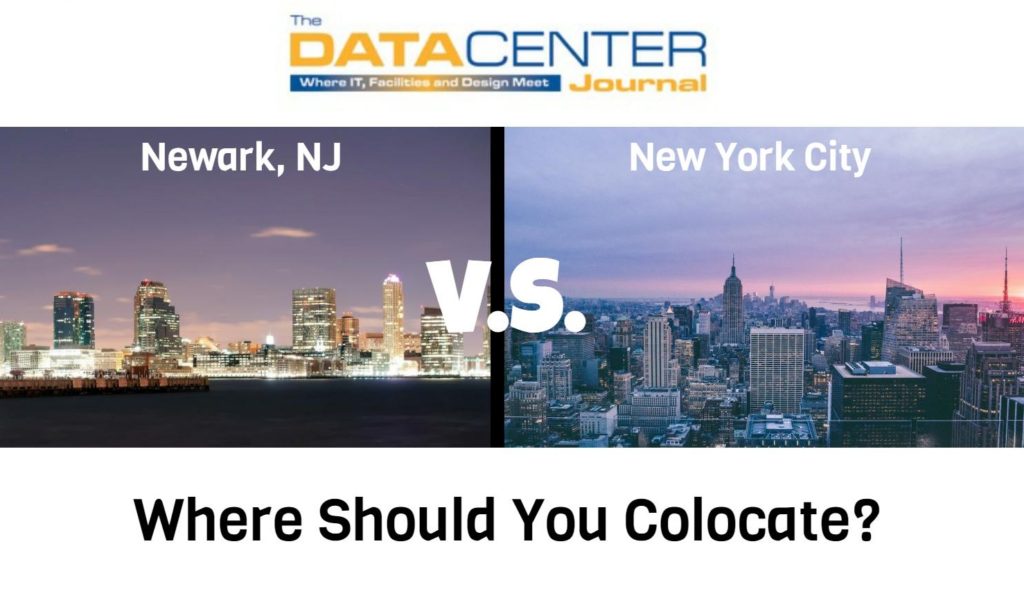 Here are a few short reasons why you should consider New Jersey, in favor of colocating in Manhattan:
Security: New York is one of the busiest cities in the world, making it less secure than less populous areas like those on the outskirts of New York City in Newark, NJ. New York City has been subject to terror attacks in the past and could again be targeted in the future.
Cost of Power: Companies colocating in data centers that are geographically located outside a large city like New York may find that they can save a large amount of money on power. For example, the cost of electricity in the areas that surround New York City is typically 30–50 percent lower than in the Big Apple.
Cost of Doing Business: New Jersey offers a viable alternative for businesses looking to colocate on the outskirts of New York City. Newark is approximately 13 miles from Manhattan and offers a general tax rate of 3.309%, while New York City has a tax rate of between 4.425% and 9.00%, depending on the business segment.*
Reduced Latencies to Key Exchanges: Given the difference in route length between Newark-Mahwah (29.3 miles) and New York City–Mahwah (33.1 miles), a facility located in Newark would have a significant latency advantage over a facility located in New York City when sending/receiving information to the NYSE Euronext facility in Mahwah, NJ.
Accessibility: Although Newark is a "city," it doesn't have nearly the traffic issues that New York City suffers. Data centers located in Newark are easily accessible via highway, while getting to a facility located in the heart of Manhattan may involve sitting in hours of bumper-to-bumper traffic. Additionally, the state is easily accessible via world-class seaports and airports.
* Updated NJ tax rates can be found here: http://www.state.nj.us/treasury/taxation/pdf/lpt/gtrgtrEssex1616.pdf