Technology is pretty much at the heart of everything we do, and the world continues to become more and more digital. As we previously mentioned in our e-Book, an IDC study predicts that by 2020, we'll have 44 zettabytes of data worldwide, as compared to just three exabytes in 1986. That's not just a little bit of data, that's a lot! So, if you think of your own heart, you probably don't pay much attention to it beating in your chest on a daily basis. It does what it is supposed to do; pumping and receiving blood, day and night. Technology is similar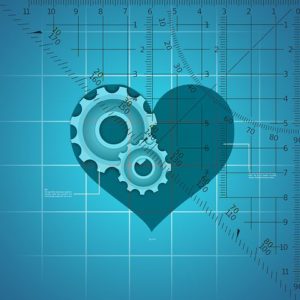 to the heart. You might not notice or know how the technology you use is working, but it is and you generally expect it to keep doing its job, day and night.
How technology does its job is important. Enter the data center; the blood flow and lifeline to the technologies we use everyday. While the adoption of the cloud continues to grow, the need for on-premise systems doesn't come to a screeching halt. Data centers have a strong heartbeat. It was reported by IHS Markit, who surveyed IT managers at 151 North American organizations, that most respondents expect to double the amount of physical servers in their data centers by 2019. Furthermore, Cushman & Wakefield estimates multi-tenant revenue growth will be 12% to 14% each year for the next two to five years. Another interesting find from the State of the Data Center AFCOM study was that a set of statistics showed that new data center construction will grow more than five times over the next three years.
As 2018 starts to come to a close and 2019 begins, the data center will remain a critical piece to many technology operations.
Talk to us at 165 Halsey Street to see how our data center can best support your business technology operations.