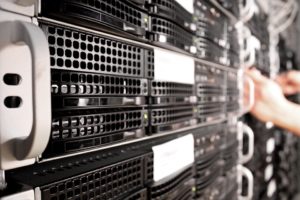 Edge computing allows connected devices to process data closer to where it is created – the location known as the "edge." It is estimated that by next year (2020), the average person will generate 1.5 GB worth of data each per day. As more and more devices continue to connect to the internet to generate data, cloud computing may not be able to handle it all, especially at fast speeds we are getting accustomed to. And here is where edge computing comes in.
So, what is the Edge Data Center?
Edge data centers are facilities that extend the edge of the network, delivering cloud computing resources and caching streaming content to local end users. They are located closer to these end users; hence they can deliver faster services with minimal latency.
When it comes to IoT networks, edge data centers aptly serve as clearing houses for data being generated by the IoT devices that require additional processing, but are too time sensitive to be transmitted back to a centralized cloud server.
Up until now, edge data centers were limited to Tier-1 cities such as New York, LA and Chicago – and users in Tier 2 cities such as Kansas City would have to access internet-based content from the closest edge location of Chicago. But today, data center provides like 165 Halsey Street and others are looking to develop strategies for emerging opportunities in edge computing. Edge computing is evolving in these areas:
Data centers in regional markets and smaller cities
Micro data centers at telecom towers
On-site IT enclosures and appliances to support IoT workloads
End-user devices, including everything from smart speakers to drones and autonomous cars
Interested in reading about more 2019 hot technologies and trends in the data center?  Download our new e-book today!