What is 5G?
5G this, 5G that, 5G here and 5G there. It seems like all anyone is ever talking about these days is 5G and the transformative power around it. After years of planning throughout the industry, 5G is closer now more than ever to becoming a mainstream reality, showing itself at world sporting events like the Winter Games and the big football game.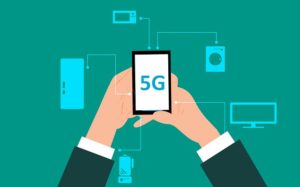 It's the next fifth-generation of mobile internet connectivity that comes with the promise of faster data download and upload speeds, additional coverage and more stable connections. The goal of 5G is to replace all existing networks used to connect to the Internet. Basically, everything you currently do on your smartphone you will be able to do even faster. It will enable working in the cloud, remote control of robots, VR gaming, and automation.
What's the Point?
How often do you use your smartphone? When you look around, how many people do you see using their phones? The world is going mobile and data usage is only increasing. According to a recent IDC study, we will hit a total of 180 zettabytes of data by the year 2025. 5G will have the capability of better handling thousands of devices such as sensors, cameras and more. In short, most of the technology that is used on an everyday basis will only get better and faster.
The reality of 5G and the transformative changes that come with it are increasingly close to becoming an everyday reality. At 165 Halsey Street, we're preparing for what's to come and look forward to the future of technology.
Be sure to follow 165 Halsey Street on Twitter and LinkedIn as well for all company updates, including when new blogs are posted.